Local Events and Activities
Learning, Loving and Living with Jesus
Keep your roots deep in Jesus Christ the Lord, build your lives on him
and always be thankful. Colossians 2:7
Compassion Friendship Respect Forgiveness
Trust Thankfulness
Inskip St. Peter's Church Summer Bar B Que
First Kick Summer Holiday Clubs
Great Eccleston Ladies Craft Evening
Thursday 15th June
INSKIP's 'Right Royal Knees Up'
Sunday 7th May 1-3pm at YIP's Centre
Wyre Celebrations for Kings Coronation
Monday 8th May
Charlie's Convoy 2023
Saturday 20th May
14th Annual Fylde Vintage, Steam & Farm Show
Saturday 1st - Sunday 2nd July
Tickets are on sale now https://fyldevintageandfarmshow.ticketsrv.co.uk/tickets/
We have some of these amazing things at the show this year.
• The Astral Circus Big Top
• Bob Hoggs Sheep Racing plus the Dog and Duck Show
• Vale of Lune Horses and Hounds
• Mini Zoo (Meerkats, Tarantulas and other amazing animals)
• KRRs Dog Training and Fun Dog Show
• Leyland Tractor Pullers
• Wigan Ukulele Band
• Chainsaw Sculpture
• Traditional Punch and Judy
• Fairground
• Gerrards Auctioneers (valuations and sales)
• Small Farm Area with Cattle, Sheep, Pigs, Poultry, Donkeys and Miniature Goats
• Lowlands Farm Alpacas
• Birds of Prey
• Over 600 vehicles, steam engines, tractors, cars, motor bikes, trucks, buses and 4x4 with parades on both days
• Working Machinery Ring with Threshers, Balers, Steam Saw
• Food and Trade Stands with new Dining Tent
• Large Arts and Craft Tent
• Tractor Auction for Rosemere Cancer Foundation
• Licensed beer tent with entertainment throughout the weekend.
• Friday Night comedian Mick Miller, singer and DJ.
• Saturday Night comedian Jimmy Cricket the welly man, singer and DJ.
• Free parking
• Dog Friendly - Just remember the doggie bags!
Fleetwood Town Holiday Sports Camps
Fleetwood Town FREE Basketball Club
FREE Half Term Activity
Hutton Roof Crags Junior Fell Race taking place on 27th May 2023
The junior courses have been designed so that each age group has an exciting and appropriate course over varied and interesting terrain.
The age groups are (age on 31/12/23).
U9(over 6 on race day), U11 : 0.8 km U13, U15 : 2.7 km, U17, U19 : 5km The junior races start at 1.15pm, registration is on the day from 12.00pm - 1pm and is £5 per runner for juniors. Runners compete as individuals and optionally as part of a team.
In addition to the fell races, Hutton Roof Country Fair is a great family day out with stalls, crafts, local produce, home baking, children's races, play areas, animals and more besides.
They pride themselves on having lots of free kids activities.
There is plenty to do for all the family and the cakes are famous country wide.You can see lots more about the event on the website
huttonroof.org.uk.
First Kick Christmas Holiday Club
YIPS Bingo!
Half -Term Sports Camp
Meet The Headteacher - Year 6 Parents Only
Holiday Club with First Kick
YIP'S Summer BBQ
YIP's would like to invite you, your family, friends and neighbours to their
Summer BBQ and Fun Day on Sunday 3rd July 12-4pm held at the YIP's Centre, Inskip.
Great Eccleston Show
Tickets are available from school at a cost of £1 each.
We have a few schedule of classes available if you would like one.
There are lots of competitions for Adults and Children .
Come and get a copy of the programme and decide which one you are entering.
Jubilee and Me
Lancashire Adult Learning would like to invite you to join in their Jubilee celebrations!
https://www.lal.ac.uk/course/jubilee-and-me-queens-platinum-jubilee/BWDN1056/
Charlie Robinson Fundraiser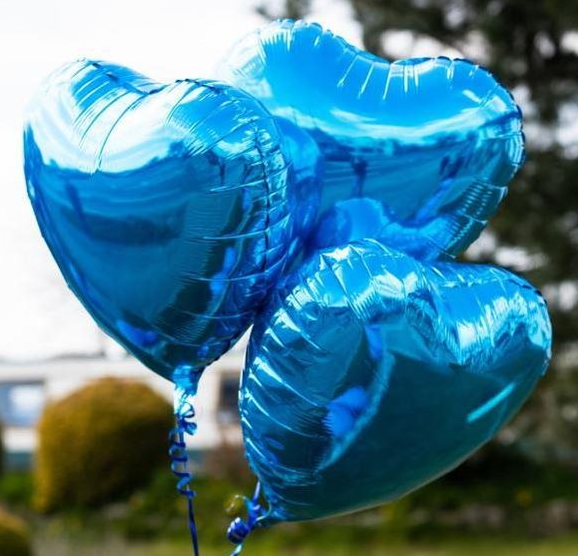 Many of you will already be aware of the story of five year old Charlie Robinson who tragically lost his life last year following a heroic three year battle against an ependymoma brain tumour. John Robinson (Charlies Father) and 12 friends from Garstang Rugby Club will shortly be embarking on the Lands End to John O'Groats bike ride challenge in Charlies memory.
The ride is due to start in Lands End on May 20th and will finish on May 29th in John O groats, with all funds raised going to the "Thumbs up for Charlie" Foundation to help provide respite breaks for families of children who have been diagnosed with a brain tumour or families bereaved because of a childhood brain tumour.
They'll also be using money raised to contribute towards future research, specifically around paediatric Ependymoma brain tumours. Anybody who wishes to make a donation can do so by clicking on the following link: ThumbsUpForCharlie
Sow and Grow
Lancashire Adult Learning offer some fantastic FREE courses that families can involved in.
Here are the links to enrol in the above courses
Sow and Grow (Adults) click here to enrol https://www.lal.ac.uk/course/sow-and-grow-event-adults/BHOT1008/
Sow and Grow for Families click here to enrol https://www.lal.ac.uk/course/family-sow-and-grow-event/BHOT1102/
Parents this link takes you to December Holiday Clubs in our area:
PPG parents please click on the below link for Holiday Clubs funded by the Department for Education
On this page you will find information and links to external club providers and local events.