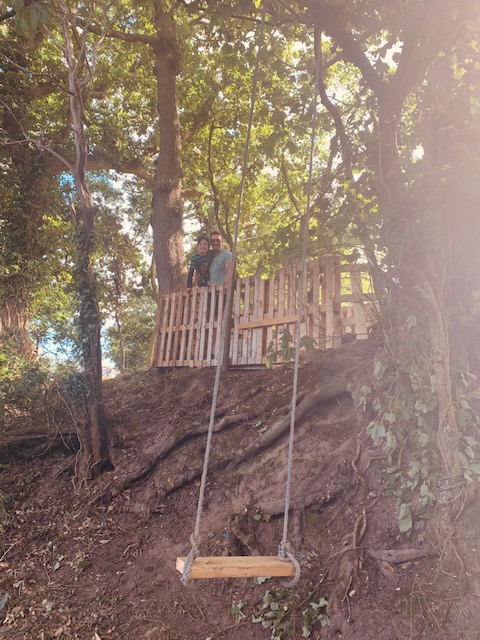 Good morning everyone!
The stars of today's blog are Leo and his Daddy in their amazing home made fort!
Are you exercising with Joe at 9.00am today?
A reminder for helping you to stay safe on the internet please use the child-friendly search engine called Swiggle https://swiggle.org.uk when researching a topic on the internet. We use Swiggle in school, it is an ad free, child-friendly search engine powered by google. You can learn more on the parents page here https://swiggle.org.uk/parents/
Here are your activities to choose from today ...
Phonics
Play Phonicsplay and review some sounds you need practise with then practise building and blending your phonics by reading a book.
Reading and Responding
Please look at the plans I have sent you on email.
Reception - Please choose an activity from the ones around Alien Invasion .
Year 1- Your activity today is to write a diary entry as if you were Baby Bear in the story you read yesterday.
Year 2 - You have another great poem today Chocolate Cake by Michael Rosen, have fun doing the activities!
Maths
Reception your learning can be found on the white rose maths site - today you are going to practise your counting to 20 and do some measuring (with toilet roll!!) find it here https://wrm-13b48.kxcdn.com/wp-content/uploads/2020/06/Day-4-Princess-Mirror-Belle.pdf
Year 1 - Learn about grouping equally in twos, fours, fives and tens.https://www.bbc.co.uk/bitesize/articles/zm4dg7h
Year 2 - In this lesson you will learn how to complete patterns made from 2D and 3D shapes.https://www.bbc.co.uk/bitesize/articles/z338bqt
Don't forget to choose your own topic learning today.
Have a great day!
Mrs Kemp