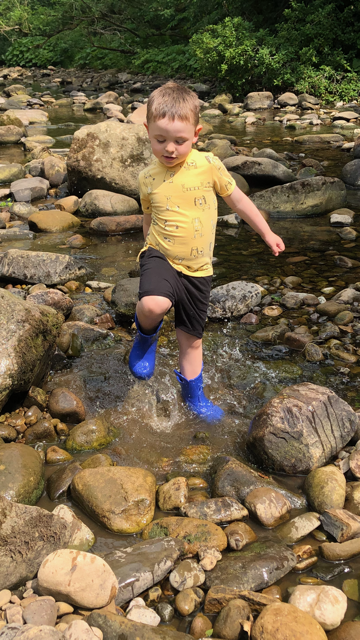 Good morning everyone!
The star of today's blog is Nathaniel enjoying a splash in the water at Brock Bottom.
Are you exercising with Joe at 9.00am today?
A reminder for helping you to stay safe on the internet please use the child-friendly search engine called Swiggle https://swiggle.org.uk when researching a topic on the internet. We use Swiggle in school, it is an ad free, child-friendly search engine powered by google. You can learn more on the parents page here https://swiggle.org.uk/parents/
Here are your activities to choose from today ...
Phonics
Play Phonicsplay and review some sounds you need practise with then practise building and blending your phonics by reading a book.
Reading and Responding
Please look at the plans I have sent you on email.
Reception - Please choose an activity from the ones around Alien Invasion .
Year 1- Today you are going to read and enjoy Whatever Next by Jill Murphy (I think most of you already have this book at home in the set you were given) and then make your own zig zag book telling the story! Have fun.
Year 2 - Today your learning is all around the funny poem On the Ning Nang Nong! by Spike Milligan have fun!
Maths
Reception your learning can be found on the white rose maths site - today you are practising counting to 20 and making a cure for the dragon pox! you can find it here https://wrm-13b48.kxcdn.com/wp-content/uploads/2020/06/Day-3-Princess-Mirror-Belle.pdf
Year 1 - Learn how to share equally in twos, fives and tens. https://www.bbc.co.uk/bitesize/articles/zd76wnb
Year 2 - Today we are going to learn how to sort 2D and 3D shapes and think deeply about their properties. https://www.bbc.co.uk/bitesize/articles/zdjtjsg
Don't forget to choose your own topic learning today.
Have a great day!
Mrs Kemp