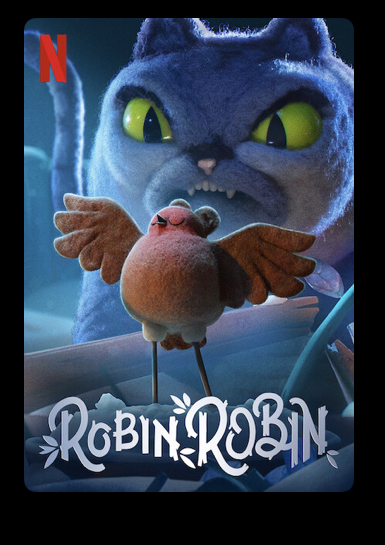 28 November 2021
We had a very special early Christmas treat this week as we got to watch a special preview of Aardman Animations new stop motion film called Robin Robin. Mrs Kemp won a competition on Instagram with her teacher account @mrskempcreativeteaching from Netflix, Twinkl and Aardman Animations for the school to watch the film. Due to Covid bubbles we watched the film in our separate classes rather than as a whole school.
The film is a brilliant story about an optimistic Robin who lives as mouse with her adopted mouse family after her egg falls from its nest in a storm and is found by them. Robin goes out into the night in search of food for her family and meets a resourceful magpie desperate for a star for his Christmas tree. As Robin helps him get the star she faces danger and proves what a brilliant bird/mouse she is! It is a fabulous film which we all really enjoyed.
Before we watched the film the children decorated a piece of paper with Christmas designs which we turned into cones to hold popcorn and then we got cosy and enjoyed our treat.
Thank you very much to Twinkl, Netflix and Aardman animations we give your new film 10 stars!
Leave a Reply